Holiday Volunteer Guide
Go from ordinary to extraordinary by helping those in need this holiday season. Giving your time has never been easier. Check out our online Holiday Volunteer Guide.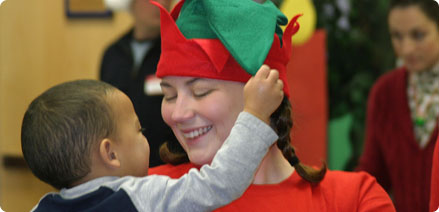 Not what you're looking for? Click here to search all upcoming service projects and find one that's right for you.
request holiday volunteers
If your agency is in need of volunteers this holiday season November 1 - December 31 or year-round, visit the Holiday Volunteer Needs page to learn how to post your opportunities on our website.

NON-VOLUNTEER RELATED NEEDS
For non-volunteer related needs, Remember, you can always call United Way 2-1-1, 24/7 simply by dialing or 800-427-4626.