DEFENDING POTENTIAL IN A BIG WAY
Serving our community since 1980, Big Brothers Big Sisters of Southwestern Illinois (BBBSIL) is the premier nonprofit mentoring organization in Southwestern Illinois. We champion hope, transformation, and social good, defending the potential of children who most need it.
"The children in our program are not broken. They may have challenges, but they do not lack potential or hope. We come to their side, defending their potential and helping them go further than they ever imagined."
BBBSIL develops future leaders, strengthens families, and builds community. We:
Match at-risk youth (Littles) with professionally supported adult mentors (Bigs)
Develop mentorship programs with evidence-based models known to have a lasting impact on children's lives
Are the only mentorship program in the country recommended by the CDC to prevent adverse childhood experiences and trauma
Are recognized by the Office of Juvenile Justice and Delinquency Prevention (OJJDP) as a proven prevention strategy
Driven to make Southwestern Illinois a safe haven where children can grow and thrive, we have developed a network of strategic partnerships with local businesses and community organizations. We know that together we can do big things
OUR VISION:
All youth achieve their full potential.
OUR MISSION:
Create and support one-to-one mentoring relationships that ignite the power and promise of youth.
Our History at Big Brothers Big Sisters of Southwestern Illinois:
In 1979, a group of social workers from the Belleville Area Special Education District and concerned community volunteers came together to form an interest group, which became the first Board of Directors. The problem they wanted to address was the growing number of students in need of positive role models and mentors. In 1980, this group requested affiliation with Big Brothers Big Sisters of America, hired the first staff person as Executive Director, became incorporated as a non-profit organization in Illinois, and applied for tax exempt status with the IRS.
In the first year of providing service to youth facing adversity, the agency matched 35 children with mentors and served over 80 children through group activities. Since that time, thousands of children have benefited from the individual attention of a positive role model and mentor. With the support of the individuals and corporations in the community, the agency expanded services to Madison County in 1986. Services began in Clinton County in 2001 and in Monroe County in 2003. In 2015, more than 400 youth were matched with a mentor and more than 45 children received counseling services by our in-house counselor.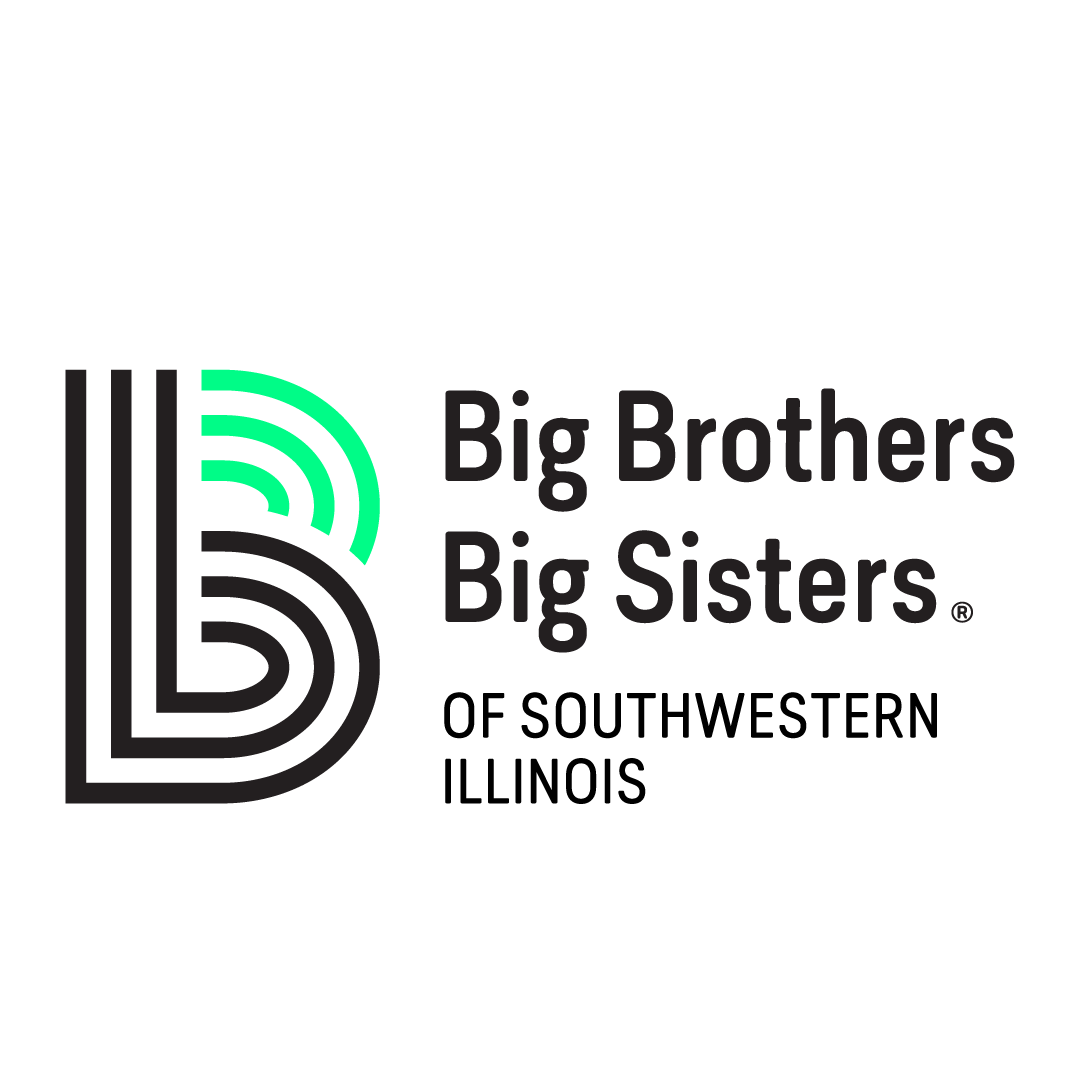 Children & Youth Education